Anciens événements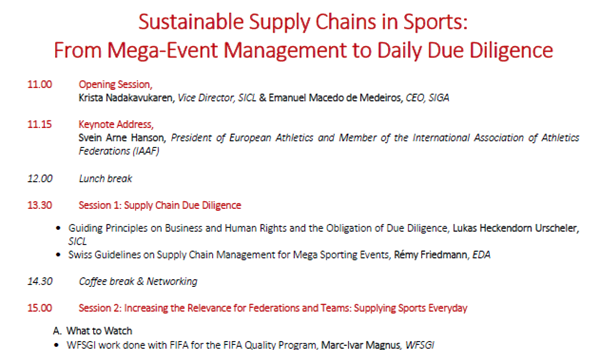 21 nov. 2018
Sustainable Supply Chains in Sports
Organised with Sport Integrity Global Alliance (SIGA)
Krista Nadakavukaren

Opening session

Emanuel Macedo de Medeiros

Opening session

Svein Arne Hansen

Keynote Address

Krista Nadakavukaren

Session 1

Lukas Heckendorn Urscheler

Session 1: Guiding Principles on Business and Human Rights and the Obligation of Due Diligence

Rémy Friedmann

Session 1: Swiss Guidelines on Supply Chain Management for Mega Sporting Events

Krista Nadakavukaren

Session 2

Stéphanie De Dycker

Session 2: National rules on Sport Governance

Paul Mougeolle

Session 2: Due diligence as a legal obligation in national law: the example of France

Marc-Ivar Magnus

Session 2: WFSGI work done with FIFA for the FIFA Quality Program

Colleen Theron

Session 2: How could Federations Manage Procurement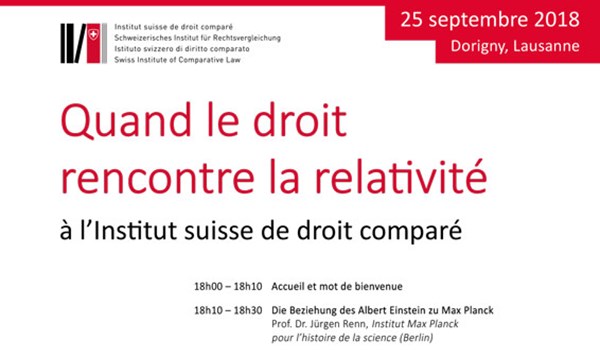 25 sept. 2018
Quand le droit rencontre la relativité : Soirée Albert Einstein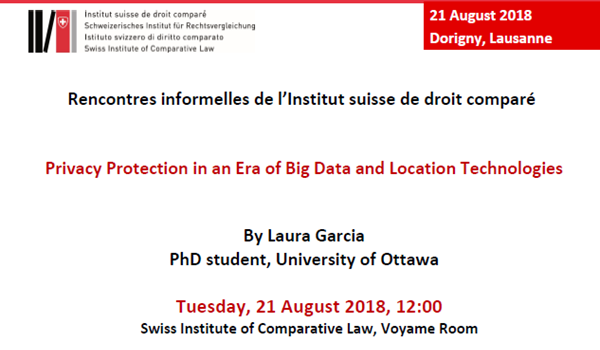 21 août 2018
Rencontre Informelle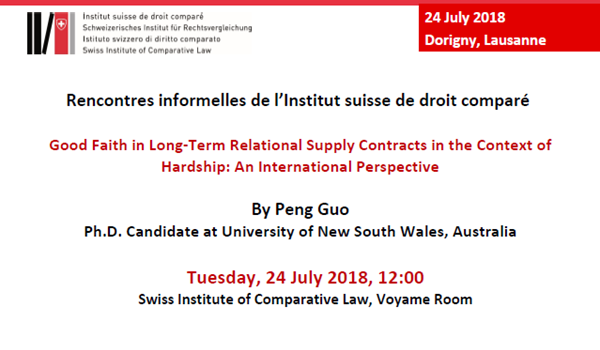 24 juil. 2018
Rencontre Informelle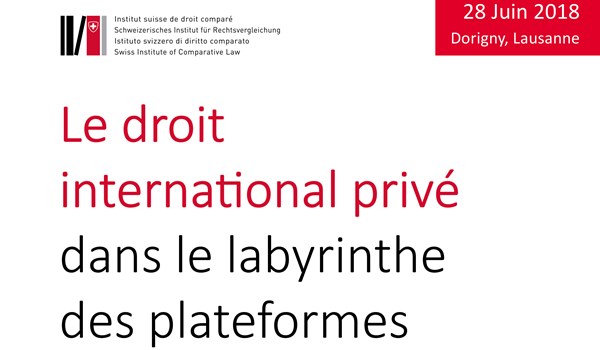 28 juin 2018
Journée de droit international privé
Le 28 juin 2018 l'ISDC organise sa trentième journée de droit international privé et la consacre aux nouveaux défis de l'économie dite « collaborative » ou « de partage ». Cette notion inclut le crowdfunding, « l'Ubérisation » et toute autre activité d'intermédiation utilisant une plateforme. Ces phénomènes de masse expérimentés à l'échelle mondiale remettent en question la division territoriale que les frontières étatiques réalisent. L'espace digital, dans lequel ces plateformes opèrent, est-il un véritable espace que l'on peut délimiter, nationaliser, qui pourrait tomber dans le champ d'application territorial d'une loi ? Ou bien se réduit-il à un nuage volatile, globalisé, délocalisée, insituable dans un territoire quelconque ? Est-il encore possible pour les Etats-nations d'assurer à leurs citoyens et/ou aux personnes résidentes dans leur territoire une protection juridique vis-à-vis de l'intermédiaire qui les emploie ou qui leur offre des services ? Ou n'est-il pas devenu indispensable, voire urgent, de créer une loi supranationale, de la situer dans ce même ciel nuageux où la plateforme se veut opérationnelle?
Et encore : est-il possible d'obliger les plateformes et leurs opérateurs à se mesurer avec les exigences particulières d'un Etat, notamment quant à la protection du travailleur comme à celle du consommateur ? Quel rôle peut jouer le droit international privé contemporain dans cette partie ?
Inscription: news.isdc@unil.ch
Fichiers

Ilaria Pretelli

Les contrats internationaux entre espace physique et espace numérique

Gerald Spindler

Electronic Platforms : New Regulatory Challenges

Aurélien Witzig

Tournant numérique et territoire juridique du rapport de travail

Teresa Rodríguez de las Heras Ballell

Rules for Electronic Platforms : the Role of Platforms and Intermediaries in the Digital Economy : A Case for Harmonization

Tobias Lutzi

Private Ordering, the Platform Economy, and the Regulatory Potential of Private International Law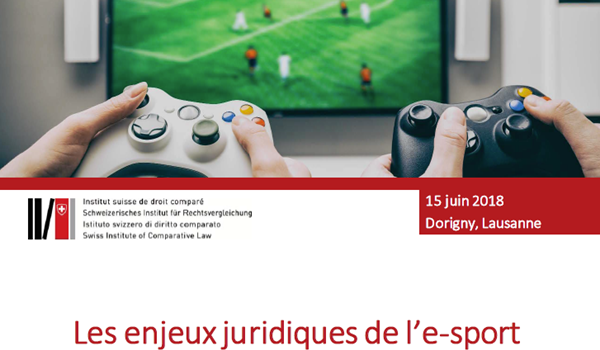 15 juin 2018
Les enjeux juridiques de l'E-sport
Le 15 juin 2018, grâce à nos partenaires du Centre de droit du sport d'Aix-Marseille, l'ISDC organise une journée dédiée aux aspects de droit comparé de l'e-sport.
Au départ ludique, la pratique du jeu vidéo est très tôt devenue compétitive. Aujourd'hui, les compétitions de jeu vidéo ou e-sport connaissent un incroyable essor économique. Si les juristes se souciaient jusqu'alors du sport, l'e-sport demeurait « terra incognita » jusqu'à ce que le Centre de droit du sport d'Aix-Marseille Université et l'Équipe de recherche en droit privé de l'Université de Poitiers y remédient en s'alliant pour proposer une réflexion sur le sujet à travers le remarquable ouvrage collectif suivant :
LES ENJEUX JURIDIQUES DE L'E-SPORT sous la direction de Gaylor RABU et Morgane REVERCHON-BILLOT. Aix-en-Provence : Presses Universitaires d'Aix-Marseille, 2017.
https://centrededroitdusport.fr/index.php?option=com_content&view=article&id=295:e-sport&catid=66:e-sport&Itemid=56
Krista Nadakavukaren

Accueil et mot de bienvenue

Ian Smith

The relationship between Esports and Betting on Esports

Alfonso Leon Lleo

The Esports Spanish Legal Framework

Anna Baumann

The Esports German Legal Framework: Features of Intellectual Property and Competition

Charlotte Boulay

L'e-sport au regard du droit suisse

Gaylor Rabu

L'e-sport en France à l'issue de la loi pour une République numérique

Jean-Michel Marmayou

La qualification de sport au regard du droit français - The Legal Status of Sports in French Law

Julien Lopez

L'organisation du spectacle e-sportif - The Esports Show Organization

Pierre-Dominique Cervetti

L'exploitation du spectacle e-sportif: l'exemple du streaming

Stéphanie De Dycker

La gouvernance dans l'e-sport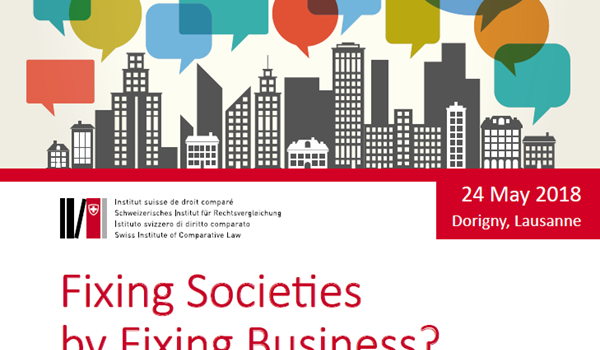 24 mai 2018
Fixing Societies by Fixing Business? Comparing Corporate Law Reforms
For questions or registration, please contact : marie.papeil@isdc-dfjp.unil.ch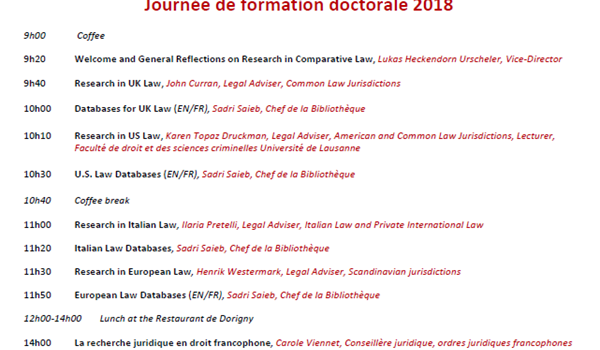 22 mars 2018
Journée doctorale
Entrée libre mais inscription obligatoire: news.isdc@unil.ch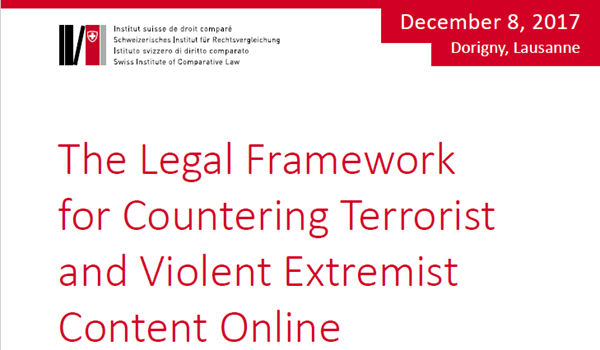 08 déc. 2017
The Legal Framework for Countering Terrorist and Violent Extremist Content Online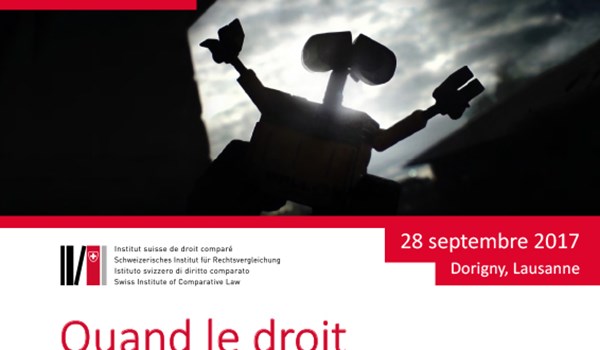 28 sept. 2017
Quand le droit rencontre les robots
Soirée pluridisciplinaire à l'ISDC
14 sept. 2017
International Investment and Human Rights
24 Years of Texaco/Chevron and Ecuador: What Happened in Lago Agrio and What Legal Action Has Accomplished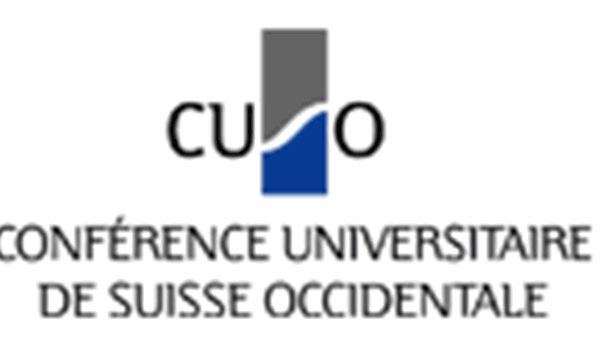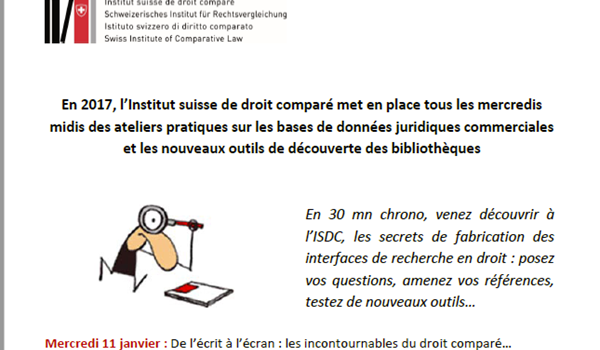 25 janv. 2017
Ateliers pratiques sur les bases de données
Mercredi 11 janvier : De l'écrit à l'écran : les incontournables du droit comparé…
Mercredi 18 janvier : Quelles bases de données pour la recherche en droit français ?
Mercredi 25 janvier : Les nouveaux outils de découverte de bibliothèques : comment effectuer vos recherches dans Explore, Renouvaud et Jusbib.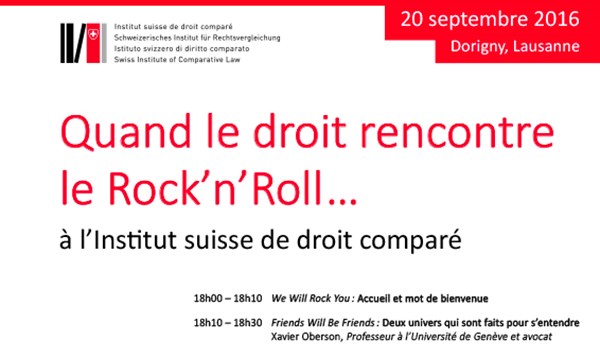 20 sept. 2016
Quand le droit rencontre le Rock'n'Roll
Soirée Freddy Mercury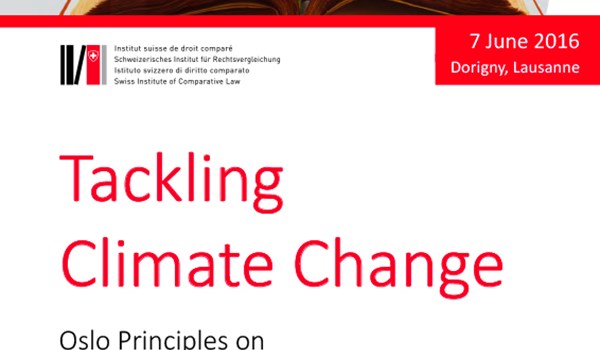 07 juin 2016
Tackling Climate Change
Oslo Principles on Global Climate Change Obligations
02 juin 2016
Journée doctorale 2016
Presentations (in English) on national Law systems and a visit to the library.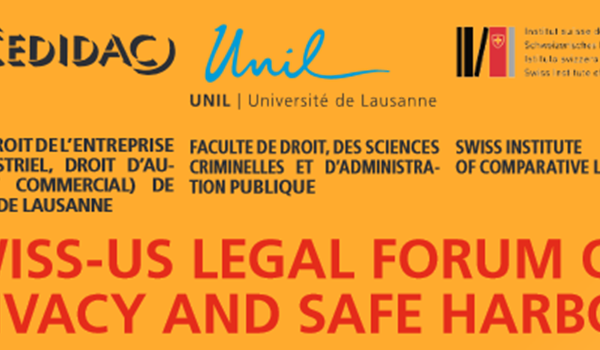 26 mai 2016
Swiss-US Legal Forum
Swiss-US Legal Forum on Privacy and Safe Harbor Background and Perspectives after the ECJ Safe Harbor Decision (ECLI:EU: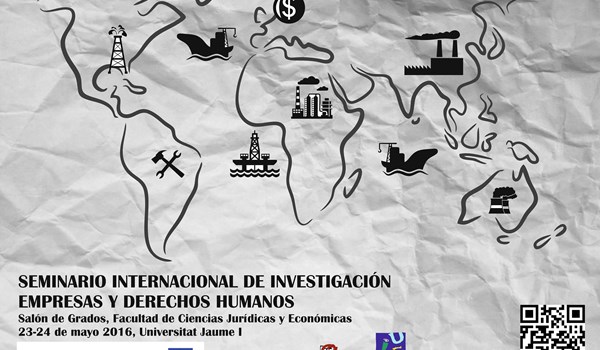 23 mai 2016
Seminario Internacional de Investigación
23-24 de mayo 2016, Castellón, España Universitat Jaume I / Universitat Rovira i Virgili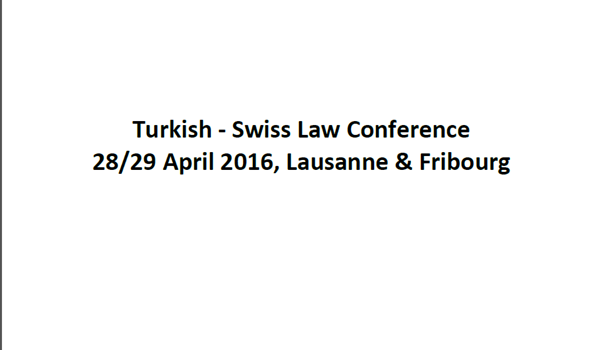 28 avr. 2016
Journées Turco-Suisses
Turkish – Swiss Law Conference Big Data and Data Privacy