ISDC Letter
ISDC's Letter is a newsletter written by legal advisers of the Institute, designed to keep you abreast of recent legislative and judicial developments outside of Switzerland as well as news concerning the Institute and its library.
It is published two or three times a year in French, German and English.
To be personally notified of the publication of the ISDC Letter, please email Marie Papeil.
PUBLICATION SERIES OF THE SICL
The publication series of the Swiss Institute of Comparative Law is now available online.
The series is published by the publisher, Schulthess, in Zurich. You can order volumes of the series directly at www.schulthess.com or by email to:
Schulthess,
Zwingliplatz 2
Postfach
CH-8022 Zurich
Data filters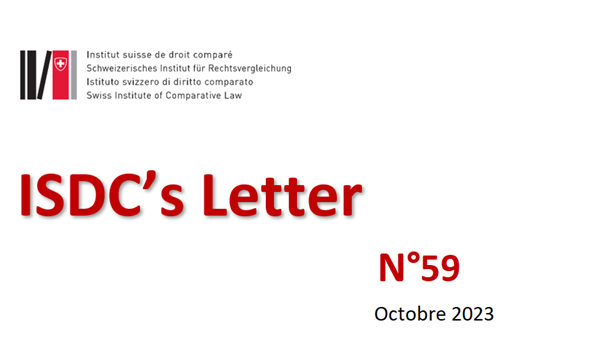 Oct 2023
ISDC's Letter 59
October 2023
Lukas Heckendorn Urscheler, Marie Papeil
Feb 2023
ISDC's Letter 58
Février 2023
Lukas Heckendorn Urscheler, Marie Papeil
Nov 2022
ISDC's Letter 57
November 2022
Lukas Heckendorn Urscheler, Marie Papeil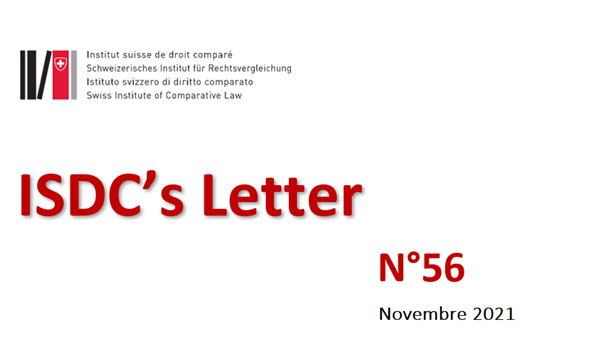 Nov 2021
ISDC's Letter 56
2021
Lukas Heckendorn Urscheler, Marie Papeil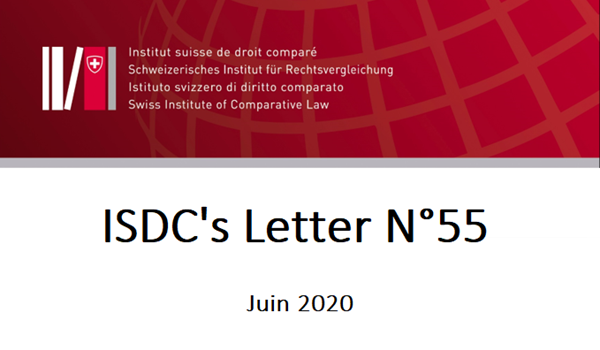 Jun 2020
ISDC's Letter 55
Juin 2020
Jun Zheng, Marie Papeil, Alfredo Santos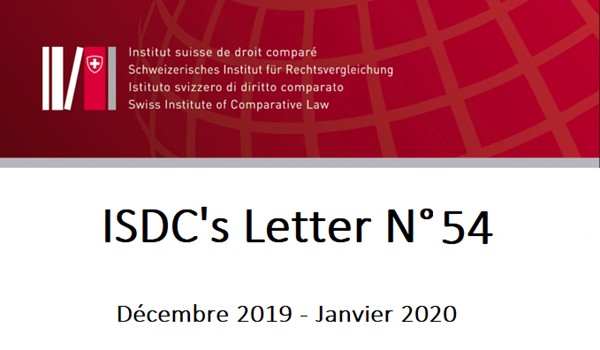 Feb 2020
ISDC'S LETTER N°54
Décembre 2019 - Janvier 2020
Jun Zheng, Alfredo Santos, Marie Papeil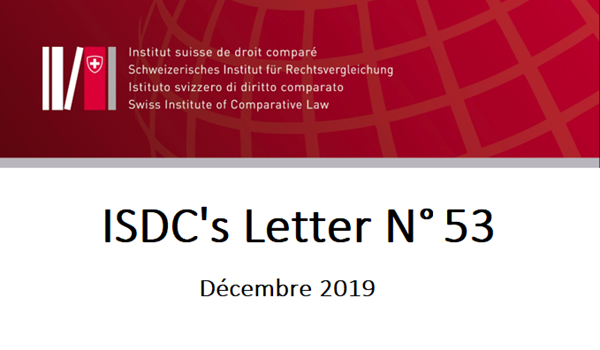 Dec 2019
ISDC's Letter N°53 - Special Edition
December 2019
Krista Nadakavukaren, Jun Zheng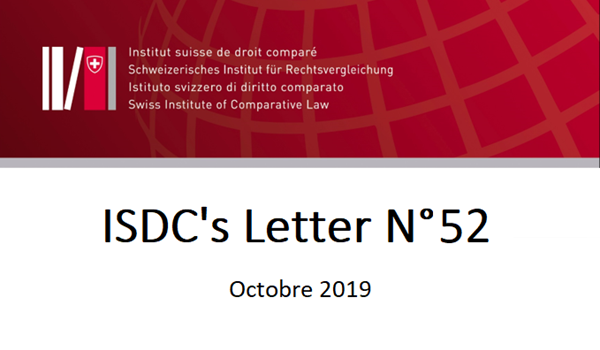 Oct 2019
ISDC's Letter N°52
October 2019
Jun Zheng, Marie Papeil, Alfredo Santos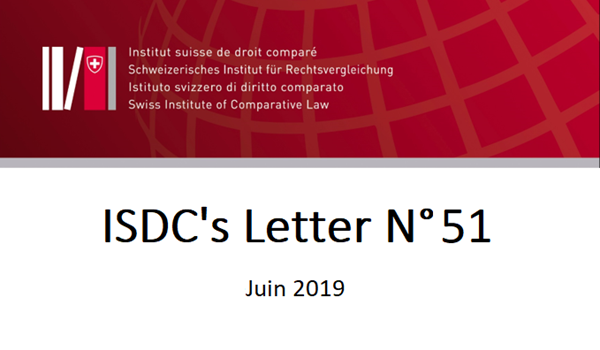 Jun 2019
ISDC's Letter n°51
Juin 2019
Jun Zheng, Alfredo Santos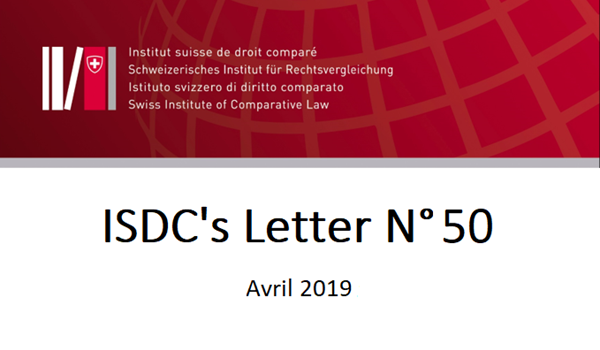 Apr 2019
ISDC's Letter N°50 - Special Edition
April 2019
Krista Nadakavukaren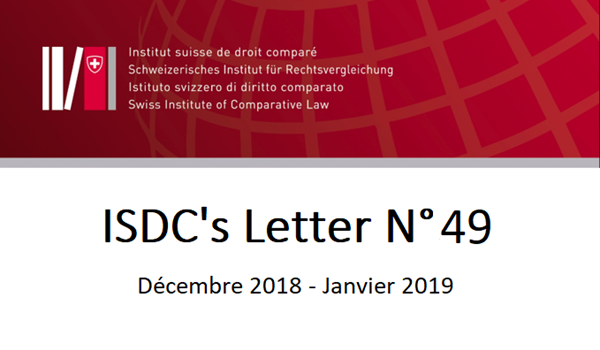 Mar 2019
ISDC's Letter n°49
Edition spéciale 2018-2019
Johanna Fournier, Marie Papeil, Alfredo Santos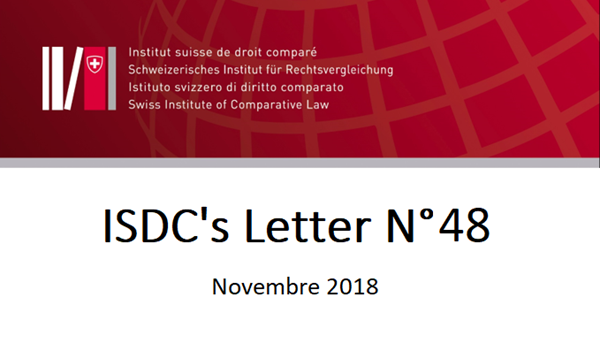 Nov 2018
ISDC's Letter n°48
November 2018
Johanna Fournier, Marie Papeil, Alfredo Santos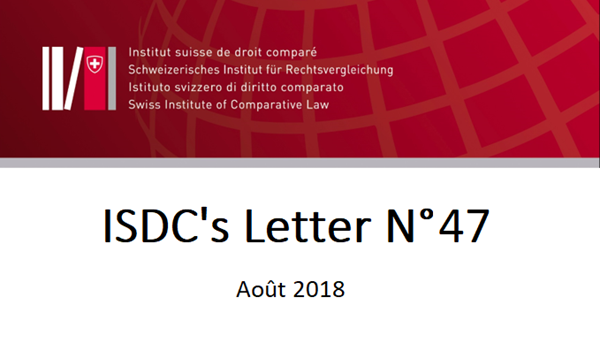 Aug 2018
ISDC's Letter n°47
August 2018
Johanna Fournier, Krista Nadakavukaren, Marie Papeil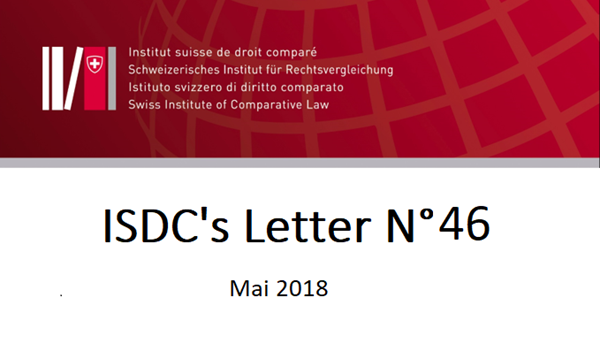 May 2018
ISDC's Letter n°46
May 2018
Johanna Fournier, Marie Papeil, Alfredo Santos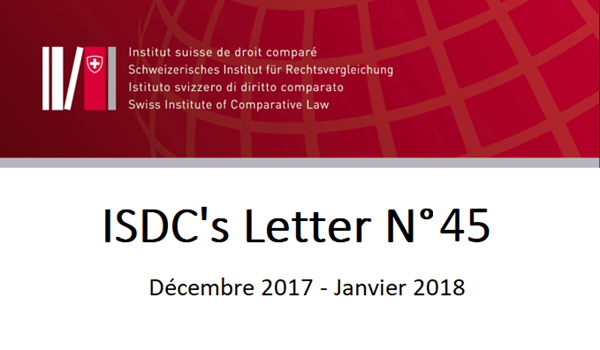 Jan 2018
ISDC'S LETTER N°45
January 2018
Johanna Fournier, Marie Papeil, Alfredo Santos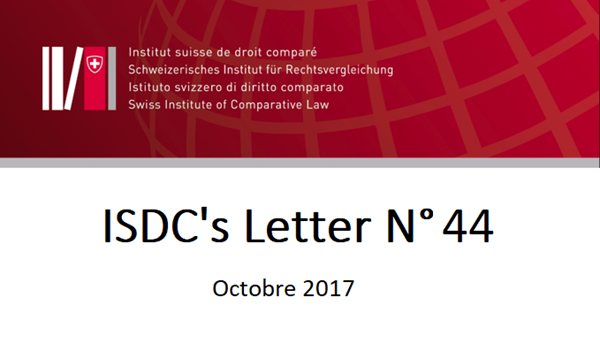 Oct 2017
ISDC's Letter n°44
October 2017
Johanna Fournier, Marie Papeil, Alfredo Santos
May 2017
ISDC's Letter N°43
Mai 2017
Johanna Fournier, Marie Papeil, Alfredo Santos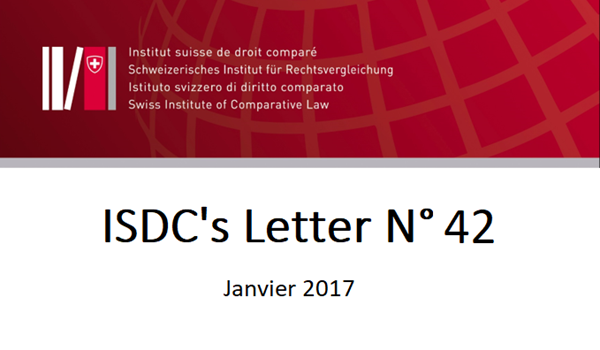 Jan 2017
ISDC'S LETTER N°42
January 2017
Johanna Fournier, Marie Papeil, Alfredo Santos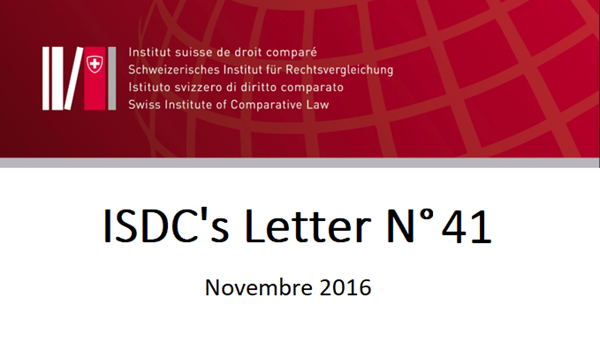 Nov 2016
ISDC'S LETTER N°41
November 2016
Johanna Fournier, Marie Papeil, Alfredo Santos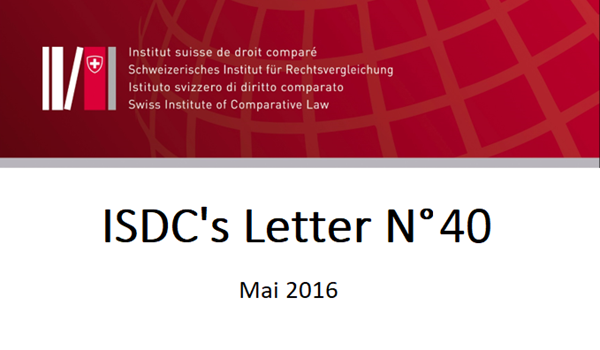 May 2016
ISDC's Letter N°40
May 2016
Johanna Fournier, Marie Papeil, Alfredo Santos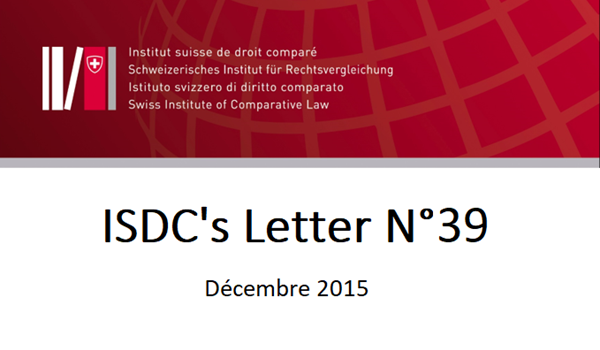 Dec 2015
ISDC's Letter N°39
Décembre 2015
Johanna Fournier, Marie Papeil, Alfredo Santos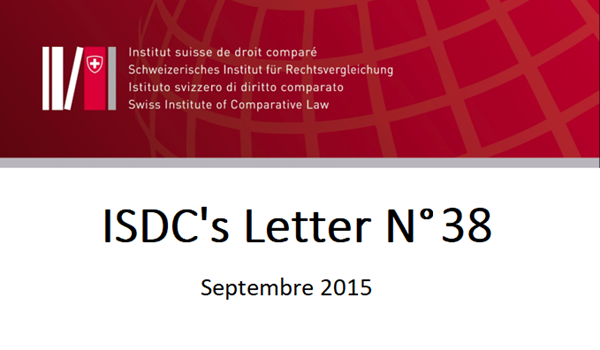 Sep 2015
ISDC's Letter N°38
ISDC's Letter N°38
Johanna Fournier, Marie Papeil, Alfredo Santos