Investment Agreements of the 21st Century: USMCA and Beyond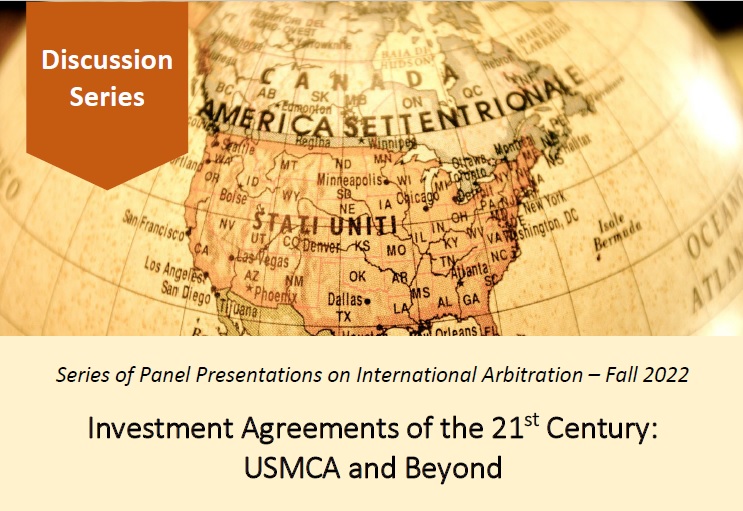 08 nov. 2022
Investment Agreements of the 21st Century: USMCA and Beyond
Paris, Online, Washington DC
Looking specifically at the North American Free Trade Agreement's Chapter 11 and the Canada-Mexico-United States (USMCA/CUSMA/T-MEC) Chapter 14, this series of panels aims to evaluate what might be in store for the next generation of international investment agreements with a particular focus on the durability of treaty structures. At the base of our inquiry is the question of whether made-for-the-moment treaties can provide long-lasting protections for investors, hosts, and local communities and what structural elements can either support the long-term suitability of the treaty or what structural elements need to be added on to ensure that the treaty provisions can become long-lasting.

The four workshops compare the North American treaties and investigates their State Parties' approaches to the negotiations, hopes for the final instruments, and experiences with the texts. Our speakers are leading legal practitioners, scholars, and representatives of international institutions – each with deep knowledge of the international investment environment. The presentations will illustrate the history of Canada-Mexico-United States political and economic relations and point out the treaties' international reverberations. The panel discussions will then take up the lessons we can draw from the regional level as we look toward the future of the international investment regime.

Each workshop will be available for viewing free of charge. The first and final workshops will also be open for in-person attendance. Registration is required.