BOOK LENDING AT HOME AND COPYING SERVICES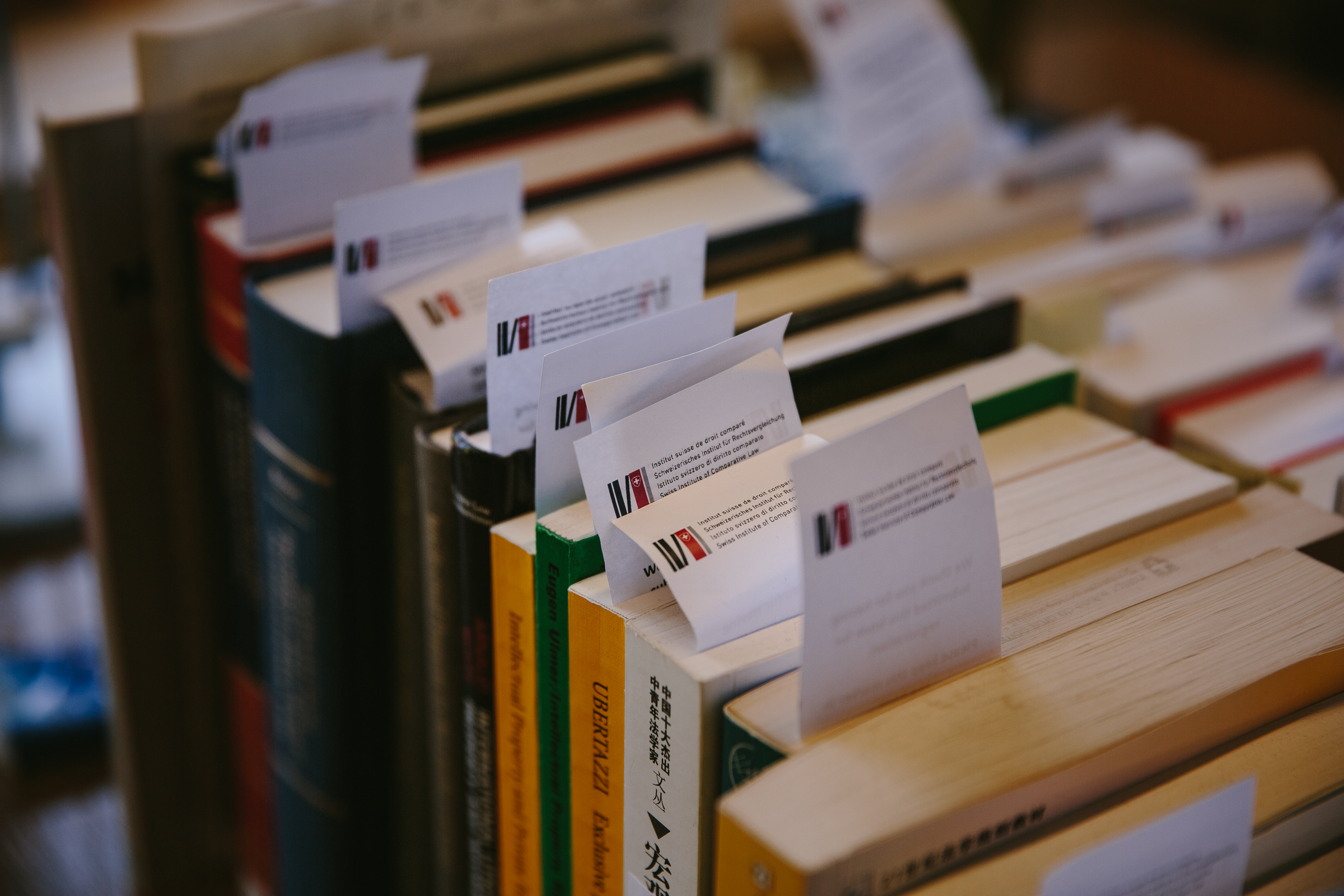 11 Jan 2021
BOOK LENDING AT HOME AND COPYING SERVICES
To allow you to continue to benefit from the SICL's collections, we have established a book lending at home and copying service that is available to users free of charge. We are offering this service for the duration of the closure. The conditions on this service are the following:
you may borrow a maximum of 10 books at a time (for any additional loan, it is necessary to return a book) – the books available for lending are only our monographs on the national laws of Western Europe (for details, see below), North America (BC), Public International Law (D), European Union (FA)

if our legal team requests a book

, you will be notified by e-mail and requested that the book be returned to us within 48 hours (working days)

you may request copies of up to 10 articles per month, totaling a maximum of 200 pages. The articles are made available in printed form. We make these copies available within the limits of the Federal Act on Copyright and Related Rights (CopA

)

being registered as an SLSP user

(nominative and individual account). If it is not yet the case, please register beforehand here: https://registration.slsp.ch/?iz=tri.
A registration procedure is available on our website.
Requests for books and/or articles (with exact references) can be made by e-mail: bibliothequedelisdc@isdc-dfjp.unil.ch.
To consult our collections, we invite you to use our online catalog: https://tri.swisscovery.slsp.ch/discovery/search?vid=41SLSP_TRI:ISDC&lang=en
Once the order has been prepared, you will be notified by e-mail. Pick-up times are:
Monday - Friday: 9:00 am - 12:00 pm; 2:00 pm - 5:00 pm
As the Institute is closed to the public, it is necessary to ring the bell at the entrance so that the reception staff can open the door.
The SICL Library Team
Western Europe : CA/A, CA/B, CA/CH, CA/D, CA/DK, CA/E, CA/F, CA/FL, CA/FIN, CA/GB, CA/I, CA/IRL, CA/IS, CA/L, CA/MC, CA/N, CA/NL, CA/P, CA/S, CA/SCV